The NIOA Group has inked a partnership with Australia's peak engineering body, reinforcing its commitment to develop a pipeline of weapons and munitions professionals "mission ready" to support sovereign capability.
NIOA Australia General Manager – Engineering Rudi Bekker says the company's newly minted Engineering Workforce Credentialing (EWC) partnership with Engineers Australia (EA) will create a pathway to membership and follow-on chartership including fellow and executive membership for eligible engineers.
The EWC program represents the full cross-section of the NIOA Group's technical workforce advancing expertise for both young and experienced engineers plus Technologists and Associates.
NIOA Australia's engineering workforce has quadrupled in recent years as the company manages some significant defence contracts including Tranche 1 of the LAND 159 Lethality Systems program and a growing list of medium and large calibre munitions contracts including the LAND 17-1C.2 Future Artillery Ammunition, LAND 400 Phase 2 Combat Reconnaissance Vehicles and Abrams Main Battle Tank.
An equally impressive technical line-up at US-based Barrett Firearms provides the NIOA Group with global reach across the Pacific and a shared commitment to quality, innovation, loyalty, and mission.
NIOA Australia has committed to building a $50m small arms factory in either Brisbane, Lithgow in New South Wales, or Benalla in Victoria if it secures Tranche 2 of LAND 159. This would lead to yet another significant increase in NIOA Australia's engineering team.
Significant growth is also anticipated for the Australian Missile Corporation (AMC), an independently-operated company within the NIOA Group.
As a sovereign enterprise partner for the Guided Weapons and Explosive Ordnance (GWEO) Enterprise, AMC expects to grow its engineering workforce to support the Enterprise in the establishment of a domestic manufacturing capability.
The Commonwealth Government has committed $4.1b after the Defence Strategic Review prioritised missile capability, including $2.5b for the domestic manufacture of longer-range munitions.
"Engineering forms an integral part of the Fundamental Inputs to Capability (FIC) and will be key to establishing an asymmetrical advantage needed to make the speed of relevance relevant," Mr Bekker said.
"NIOA's EWC partnership with Engineers Australia reinforces our commitment to develop a sustainable and growing workforce to answer to the government's call for acceleration in areas of strategic capabilities.
"It will provide both membership and Chartered recognition for Professional engineers, Technologists and Associates across the NIOA Group of companies."
The EWC program credentials engineers, including to become a Chartered Engineer – the highly regarded credential which is recognised internationally as a measure of excellence.
Engineers Australia CEO Romilly Madew AO said: "Chartered Engineers are recognised throughout the world for their skills and their professionalism. I congratulate NIOA on their commitment to credential their engineers against global engineering standards of practice."
As a young professional engineer, Schalk Laubscher now forms an integral part of a collective half-a-millennium years' of bespoke weapons and munitions engineering experience in NIOA Australia's engineering-technical cohort.
The 25-year-old graduated from the University of Queensland (UQ) in 2020 with a Bachelor of Mechanical and Aerospace Engineering.
During his time at university, he was the founding member of UQ Space which competed against other university teams from around Australia and New Zealand in designing, building, and launching sounding rockets to altitudes of up to 30,000 feet.
NIOA Group CEO Robert Nioa said: "We are seeing a huge demand for engineers and technologists of varying disciplines and experience.
"The growth of the business has created new employment opportunities. Engineering is just one field where there are exciting openings for highly-skilled young professionals like Schalk.
"The partnership with Engineers Australia will be critical to achieving a roadmap for upskilling the engineering team who in turn will be supporting advanced sovereign defence manufacturing.
"The NIOA Group is committed to growing our industrial base well into the future both in terms of capability and workforce."
Established in regional Queensland in 1973, the NIOA Group is Australia's largest privately-owned company supplying firearms, weapons, ammunition and technical support and advice to military, law enforcement and commercial markets.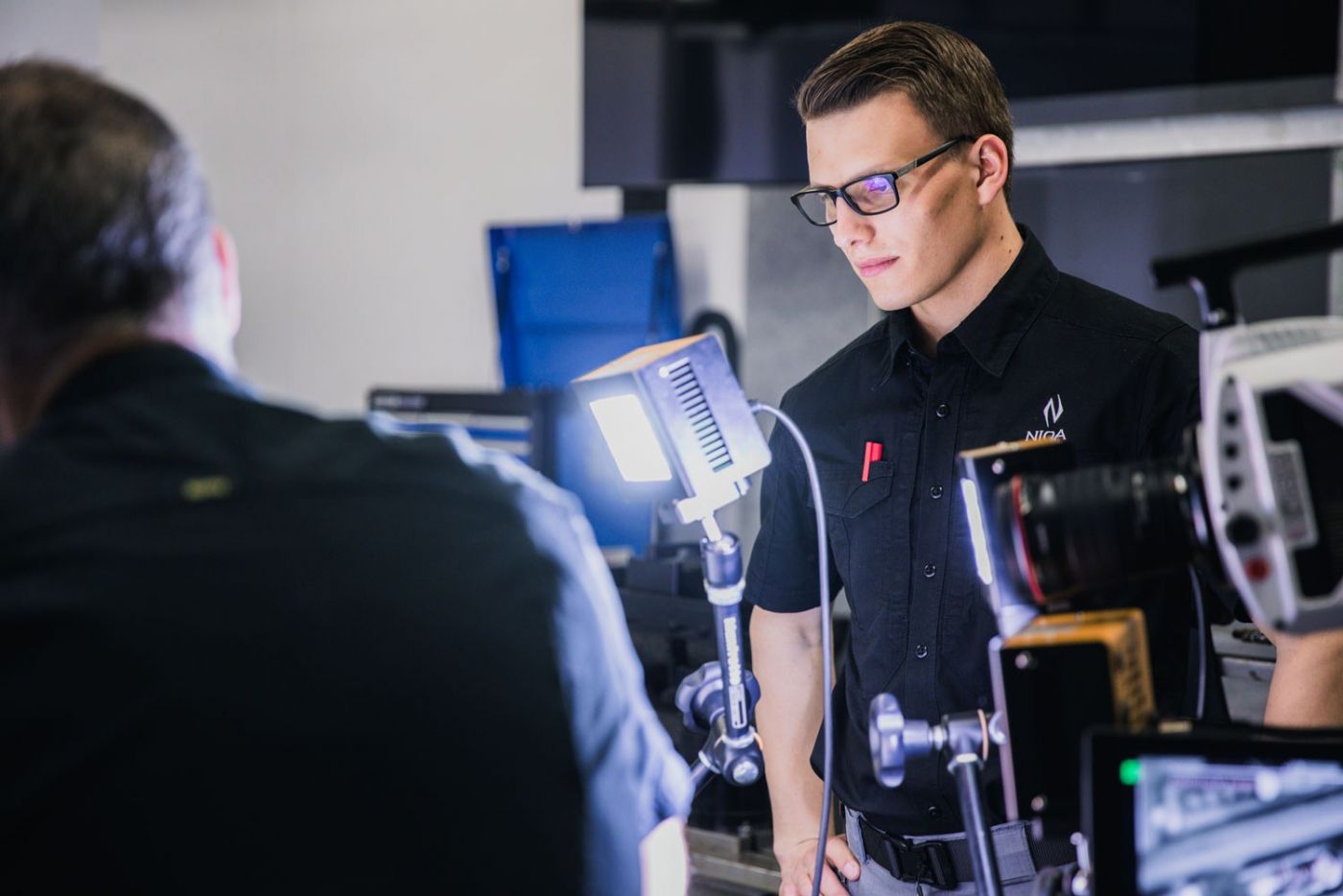 PHOTO CAPTION: Young engineer Schalk Laubscher is among the NIOA Group's Australian-based weapons and munitions technical cohort.