Dealer Login
Restricted area for registered NIOA Commercial dealers.
RCBS

Case Trimmers
RCBS TRIM PRO 3 WAY PILOT / CHAMFER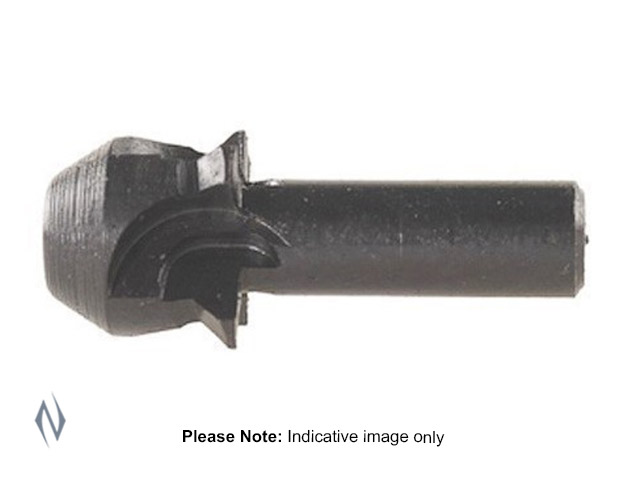 The RCBS Trim Pro Case Trimmer 3-Way cutter is a unique three blade head configuration that trims cases like a standard cutting tool but also chamfers and deburrs the case at the same time saving valuable time in the reloading process.
This caliber specific pilot and chamfer allows reloaders to change the caliber of their 3-way cutter to work with a variety of different caliber cases.
Technical Information
Fits: RCBS Trim Pro 3-Way Cutter heads
Material: Steel
Notes:
By replacing the pilot and adjusting the trimmer blades reloaders can make their 3-way cutter work with a variety of different calibers
Variations
| Item Code | Description |
| --- | --- |
| R90256 | RCBS TRIM PRO 3 WAY PILOT / CHAMFER .17 CAL |
| R90257 | RCBS TRIM PRO 3 WAY PILOT / CHAMFER .20 CAL |
| R90258 | RCBS TRIM PRO 3 WAY PILOT / CHAMFER .22 CAL |
| R90259 | RCBS TRIM PRO 3 WAY PILOT / CHAMFER 6MM CAL |
| R90260 | RCBS TRIM PRO 3 WAY PILOT / CHAMFER .25 CAL |
| R90261 | RCBS TRIM PRO 3 WAY PILOT / CHAMFER 6.5MM CAL |
| R90262 | RCBS TRIM PRO 3 WAY PILOT / CHAMFER .270CAL |
| R90263 | RCBS TRIM PRO 3 WAY PILOT / CHAMFER 7MM CAL |
| R90264 | RCBS TRIM PRO 3 WAY PILOT / CHAMFER .30 CAL |
| R90265 | RCBS TRIM PRO 3 WAY PILOT / CHAMFER .32 CAL |
| R90267 | RCBS TRIM PRO 3 WAY PILOT / CHAMFER .338 CAL |
| R90271 | RCBS TRIM PRO 3 WAY PILOT / CHAMFER .375 CAL |

Back to Case Trimmers