Dealer Login
Restricted area for registered NIOA Commercial dealers.
Lyman

Dies - Individual
LYMAN NECK SIZER DIE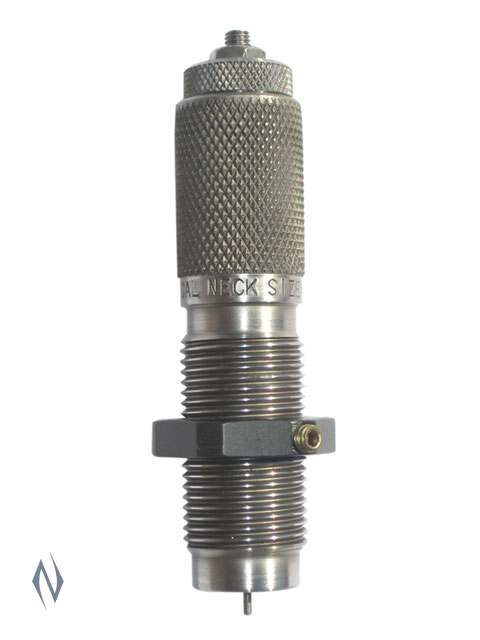 For optimal bullet tension.
A neck size die allows the reloader to properly size the case neck for optimal bullet tension, while maintaining the fire formed dimension of the case body. Accuracy is increased when the case body closely fits into the chamber.
The neck size die includes a decapping rod and steel expander button.
Variations
| Item Code | Description |
| --- | --- |
| LY-ND22250 | LYMAN NECK SIZER DIE 22-250 |
| LY-ND223 | LYMAN NECK SIZER DIE 223 |
| LY-ND243 | LYMAN NECK SIZER DIE 243 |
| LY-ND270 | LYMAN NECK SIZER DIE 270 |
| LY-ND3006 | LYMAN NECK SIZER DIE 30/06 |
| LY-ND300WI | LYMAN NECK SIZER DIE 300 WIN |
| LY-ND308 | LYMAN NECK SIZER DIE 308 |
| LY-ND338L | LYMAN NECK SIZER DIE 338 LAPUA |
| LY-ND3855 | LYMAN NECK SIZER DIE 38-55 |
| LY-ND4065 | LYMAN NECK SIZER DIE 40-65 & 40-70 |
| LY-ND45110 | LYMAN NECK SIZER DIE ONLY 45-110/120 |
| LY-ND4570 | LYMAN NECK SIZER DIE 45-70, 45-90 ETC |
| LY-ND6.5 | LYMAN NECK SIZER DIE 6.5X55 |
| LY-ND6.5C | LYMAN NECK SIZER DIE 6.5 CREEDMOOR |
| LY-ND6C | LYMAN NECK SIZER DIE 6MM CREEDMOOR |

Back to Dies - Individual