Dealer Login
Restricted area for registered NIOA Commercial dealers.
Lyman

Dies - Individual
LYMAN M EXPANDER DIE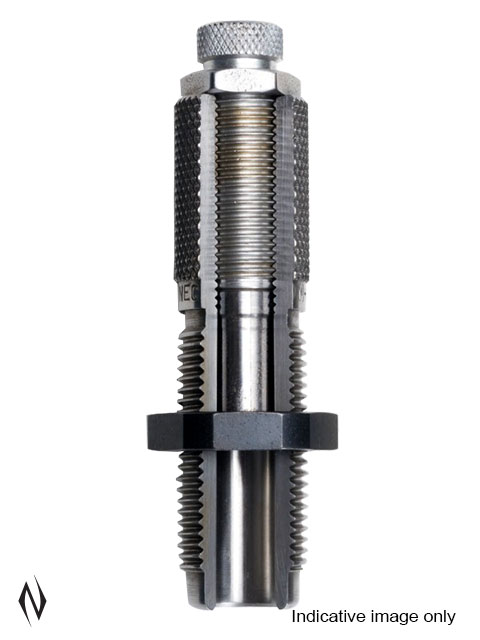 A Lyman Original.
Improves accuracy of cast and jacketed bullet reloads and doesn't stretch cases as does a standard expander button. Extending case life it is a must have die for the cast bullet or flat-base bullet user.
The first step expands the inside of the case neck to just under bullet diameter for precise case neck tension in the finished reload.
The second step expands the case mouth to bullet diameter or slightly over. This allows the jacketed or cast bullet to be started perfectly centred in the case mouth and properly aligned with the axis of the case neck.
Note:
By adjusting the neck expanding plug slightly deeper, the second step also provides a slight flaring of the case mouth for reloaders using cast bullets.
Variations
| Item Code | Description |
| --- | --- |
| LY-MD10MM | LYMAN M EXPANDER DIE #10MM |
| LY-MD22H | LYMAN M EXPANDER DIE 22 HORNET |
| LY-MD22S | LYMAN M EXPANDER DIE #22 SHORT |
| LY-MD24 | LYMAN M EXPANDER DIE #24 6MM |
| LY-MD25 | LYMAN M EXPANDER DIE #25 LONG |
| LY-MD2520 | LYMAN M EXPANDER DIE SUIT 25/20 |
| LY-MD26 | LYMAN M EXPANDER DIE #26 |
| LY-MD27 | LYMAN M EXPANDER DIE #27 |
| LY-MD28 | LYMAN M EXPANDER DIE #28 7MM |
| LY-MD30L | LYMAN M EXPANDER DIE #30 LONG |
| LY-MD30M1 | LYMAN M EXPANDER DIE 30 M1 CARBINE |
| LY-MD30S | LYMAN M EXPANDER DIE #30 SHORT |
| LY-MD31 | LYMAN M EXPANDER DIE #31 |
| LY-MD31S | LYMAN M EXPANDER DIE #31 SHORT |
| LY-MD32 | LYMAN M EXPANDER DIE 32S&W LONG |
| LY-MD32S | LYMAN M EXPANDER DIE 32SPEC |
| LY-MD33 | LYMAN M EXPANDER DIE #33 |
| LY-MD37 | LYMAN M EXPANDER DIE #37 |
| LY-MD38357 | LYMAN M EXPANDER DIE 38/357 |
| LY-MD44 | LYMAN M EXPANDER DIE .44 |
| LY-MD45 | LYMAN M EXPANDER DIE #45 RIFLE |
| LY-MD45AP | LYMAN M EXPANDER DIE #45 ACP |
| LY-MD8MM | LYMAN M EXPANDER DIE 8MM |
| LY-MD9MM | LYMAN M EXPANDER DIE #9MM |

Back to Dies - Individual