Dealer Login
Restricted area for registered NIOA Commercial dealers.
Gas Checks

Lyman
LYMAN GAS CHECKS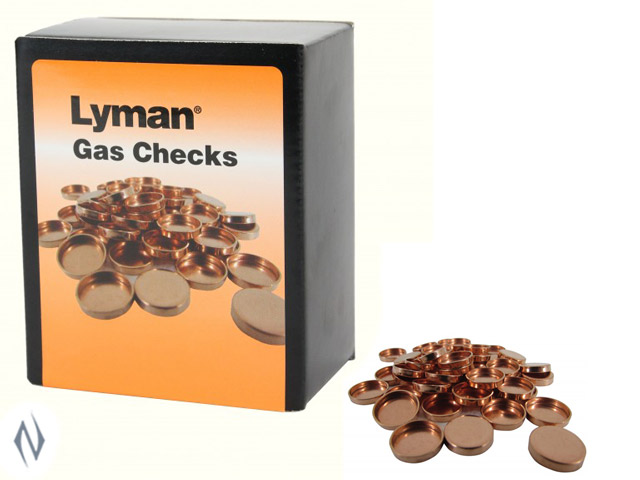 Gas checks designed for high performance cast bullets.
These gilding metal cups fit the cast bullet base and protect it from hot powder gases. Easily seated during bullet sizing, the gas checks also permit higher velocities. Lyman Gas Checks seals the bullet base resulting in little to no leading in your rifle barrels.
Crimp-on design.
Packaged in packs of 1000.
Variations
| Item Code | Description |
| --- | --- |
| LY-GC22 | LYMAN GAS CHECK .22 CAL x 1000 |
| LY-GC25 | LYMAN GAS CHECK .25 CAL x 1000 |
| LY-GC30 | LYMAN GAS CHECK .30 CAL x 1000 |
| LY-GC32 | LYMAN GAS CHECK .32 CAL x 1000 |
| LY-GC35 | LYMAN GAS CHECK .35 CAL x 1000 |
| LY-GC375 | LYMAN GAS CHECK 375 CAL x 1000 |
| LY-GC44 | LYMAN GAS CHECK .44 CAL x 1000 |
| LY-GC45 | LYMAN GAS CHECK .45 CAL x 1000 |

Back to Ammunition & Components