Dealer Login
Restricted area for registered NIOA Commercial dealers.
Lyman

Case Prep Tools
LYMAN EZEE HAND CASE TRIMMER PILOT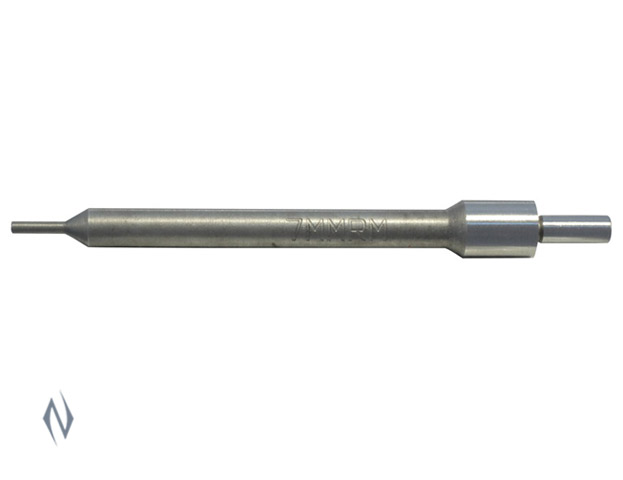 Metallic cases stretch as a result of both the firing process and the subsequent resizing process.
When your cases reach a certain dimension, the original case length must be restored through trimming. These E-ZEE TRIM pilots are calibre specific case length guides for use with the Lyman E-ZEE TRIM hand case trimmer.
Each pilot is calibre specific so no measuring is required when setting up the E-ZEE TRIM. Just install the proper pilot and the case length is preset.
Variations
| Item Code | Description |
| --- | --- |
| LY-EZTP10MM | LYMAN EZEE HAND CASE TRIMMER PILOT 10MM |
| LY-EZTP204 | LYMAN EZEE HAND CASE TRIMMER PILOT 204 |
| LY-EZTP22250 | LYMAN EZEE HAND CASE TRIMMER PILOT 22-250 |
| LY-EZTP223 | LYMAN EZEE HAND CASE TRIMMER PILOT 223 |
| LY-EZTP243 | LYMAN EZEE HAND CASE TRIMMER PILOT 243 |
| LY-EZTP2506 | LYMAN EZEE HAND CASE TRIMMER PILOT 25-06 |
| LY-EZTP270 | LYMAN EZEE HAND CASE TRIMMER PILOT 270 |
| LY-EZTP3006 | LYMAN EZEE HAND CASE TRIMMER PILOT 30-06 |
| LY-EZTP300AAC | LYMAN EZEE HAND CASE TRIMMER PILOT 300 AAC BLACKOUT |
| LY-EZTP300WIN | LYMAN EZEE HAND CASE TRIMMER PILOT 300WIN |
| LY-EZTP300WSM | LYMAN EZEE HAND CASE TRIMMER PILOT 300 WSM |
| LY-EZTP303 | LYMAN EZEE HAND CASE TRIMMER PILOT 303 |
| LY-EZTP3030 | LYMAN EZEE HAND CASE TRIMMER PILOT 30-30 |
| LY-EZTP308 | LYMAN EZEE HAND CASE TRIMMER PILOT 308 WIN |
| LY-EZTP30C | LYMAN EZEE HAND CASE TRIMMER PILOT 30 CARBINE |
| LY-EZTP338L | LYMAN EZEE HAND CASE TRIMMER PILOT 338 LAPUA |
| LY-EZTP338WIN | LYMAN EZEE HAND CASE TRIMMER PILOT 338 WIN MAG |
| LY-EZTP357 | LYMAN EZEE HAND CASE TRIMMER PILOT 357 |
| LY-EZTP357S | LYMAN EZEE HAND CASE TRIMMER PILOT 357 SIG |
| LY-EZTP380AUTO | LYMAN EZEE HAND CASE TRIMMER PILOT 380 AUTO |
| LY-EZTP38SP | LYMAN EZEE HAND CASE TRIMMER PILOT 38 SPL |
| LY-EZTP40SW | LYMAN EZEE HAND CASE TRIMMER PILOT 40 S&W |
| LY-EZTP44M | LYMAN EZEE HAND CASE TRIMMER PILOT 44 MAG |
| LY-EZTP4570 | LYMAN EZEE HAND CASE TRIMMER PILOT 45-70 |
| LY-EZTP45ACP | LYMAN EZEE HAND CASE TRIMMER PILOT 45 ACP |
| LY-EZTP45COLT | LYMAN EZEE HAND CASE TRIMMER PILOT 45 COLT |
| LY-EZTP6555 | LYMAN EZEE HAND CASE TRIMMER PILOT 6.5X55 |
| LY-EZTP65C | LYMAN EZEE HAND CASE TRIMMER PILOT 6.5 CREEDMOOR |
| LY-EZTP708 | LYMAN EZEE HAND CASE TRIMMER PILOT 7MM-08 |
| LY-EZTP757 | LYMAN EZEE HAND CASE TRIMMER PILOT 7 X 57 |
| LY-EZTP762 | LYMAN EZEE HAND CASE TRIMMER PILOT 7.62X39 |
| LY-EZTP7MMR | LYMAN EZEE HAND CASE TRIMMER PILOT 7MM REM MAG |
| LY-EZTP857 | LYMAN EZEE HAND CASE TRIMMER PILOT 8X57 |
| LY-EZTP9MM | LYMAN EZEE HAND CASE TRIMMER PILOT 9MM |

Back to Case Prep Tools